It all started as a WhatsApp group… and then PORSCHE CLUB RGV was born! After a few friendly gatherings and impromptu runs, our group of Friends and Porsche enthusiasts decided to formalize our incorporation starting August 2021. Our first formal meeting hosted by Romeo De Leon "3 Star Automotive", we want to give a special thanks to Romeo for Hosting this meeting. We also want to thank all the group members that joined us that evening; part of the agenda was to establish a directors committee resulting in the following nominations, voting and confirmations:
NEW BOARD MEMBERS 2023-2024
One of our first initiatives was to create a professional logo that could identify our love for the Porsche brand as well as our background as residents of the Rio Grande Valley. This logo is its final stages of production and will be revealed very soon. Also, during the following weeks, the Directors team organized multiple meetings to talk about Group Branding, Strategies for Growth, Tour Planning and more, soon we will provide more information about what is coming, currently we are at a development & planning stage incorporating ideas and routines for our group to start a synergy process with the main objective to promote friendship and camaraderie and to have fun praising the brand we all love – PORSCHE, we appreciate your patience and support.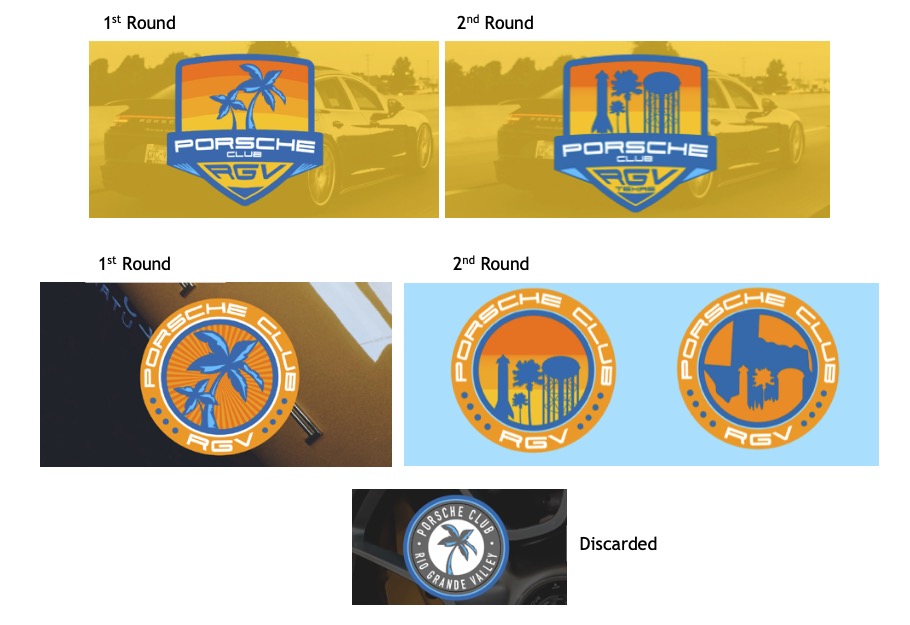 Porsche Club RGV Got together with members of the PCA Coastal Bend to discuss how we can join forces to expand presence in the RGV and become a more robust association just like the Northern Texas Regions, both Clubs are open to Learn More and Expand! More on this soon!